Brian Brushwood
Host / Comedian / Wizard

http://shwood.com/
Brian is the creator of Scam School, Scam Nation, Hacking the System, Modern Rogue, and more. For the past 20 years, he's toured around the world teaching and demonstrating everything from side show stunts, to sleight-of-hand magic, to the intricacies of con artistry.
Brian's new podcast, World's Greatest Con is a deep-dive into the stories and tactics behind the most intricate and interesting cons imaginable. In season 1, he told the story of Operation Mincemeat, a WWII plot devised by Ian Fleming (creator of James Bond) to trick none other than Adolf Hitler. Season 2 covers five different cons all related to the game show industry… it's both entertaining and riveting in some very unexpected ways.
Dr Oz Jaxxon D.V.M.
Doctor Jaxxon graduated from Tuskegee University in 1974 as a Doctor of Veterinary Medicine. He began his career with Pet Vet in October of 1988. Prior to joining Pet Vet Doctor Jaxxon was with BVC in Houston. He has a cat and when he is not caring for pets he enjoys Bible study.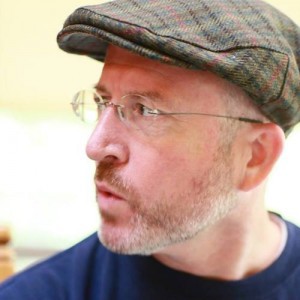 Gordon Atkinson
GORDON ATKINSON is a writer and internet professional. He was the pastor of Covenant Baptist Church in San Antonio from 1992 to 2010. During that time he was the writer behind the popular blog, Real Live Preacher.He has written for The Christian Century, the High Calling, and other publications. His writing has appeared in England's Tank Magazine and in the compendium Best Christian Writing 2004. His most well known book is RealLivePreacher.com, originally published by Eerdmans and now available through Material Media LLC. Gordon is currently the Tower Guard and Campus Caretaker at Wizard Academy.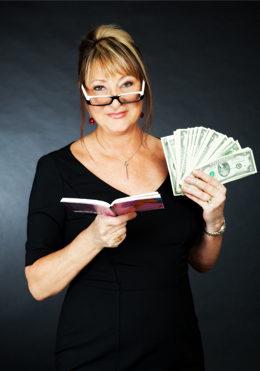 Jean Backus
Orphan turned successful entrepreneur
Jean is a Certified Public Accountant and Certified Financial Planner. She is a founding principal of Carpenter & Langford, PC, an Austin, Texas based CPA firm. The firm began operations in 1991 and she has worked successfully with her business partner, Joe Langford, for twenty years. Her firm specializes in all aspects of accounting, consulting and tax services. Prior to that, Jean had two other successful businesses that began in the early eighties: another CPA firm and a computer company, both of which were subsequently sold. Jean loves to serve in this area and makes the mysterious world of money understandable, fun & easy. Her firm has been recognized by the Austin Business Journal for nine consecutive years as one of the top 25 accounting firms in Austin, Texas.
Jean has participated in public speaking engagements, has served on non-profit boards and makes financial presentations to various businesses and associations. She also developed and taught a financial course at Austin Community College for many years. Through the years of her successful practice including decades of experience, she became increasingly aware of the psychological and spiritual elements invariably present in many people who appear to have financial anxiety and fear. She has been known as a "financial therapist" because of her creative and witty approach to assist clients with either making money, saving money or reducing the anxiety around money. She utilizes spiritual principles in creating realistic expectations and financial transformation based on each client's unique set of circumstances. This "money magnet" will teach you how to vibrate at the frequency of prosperity. Her popular financial presentations are heart-felt and outrageous.
She is co-writing a book about a unique system and approach to finances with well-known author, presenter and ER physician Todd Michael. She lives in the Austin Hill Country with her fabulous husband, Andrew, and two Himalayan cats.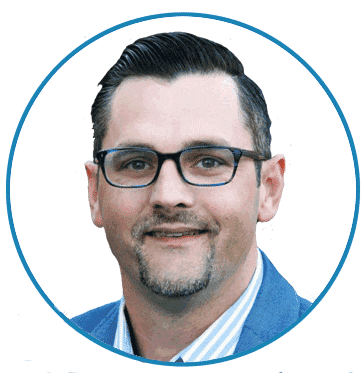 Manley Miller
Manley Miller was given the nickname "Spiritual Tupac" by NBA All Star guard Jrue Holiday. A pastor, teacher, chaplain, leader, and innovation specialist, Manley is often complimented for being one of the funniest pastors on a ministry platform. His irreverent and insightful approach to breaking down bible teachings combined with his relentless vulnerability and honesty has built a mega church full of people who never thought a church could be relevant to them.
Manley began his ministry efforts in the year 2001 at Celebration Church in his hometown of New Orleans. Since then he has served in every ministry position from Janitor to Senior Leadership.
He currently serves as Pastor of Celebration Church Kenner which he launched in 2014. The congregation has experienced 400% growth since inception and currently serves more than 2000 people on a weekly basis. Manley also leads the innovation efforts for all 11 of Celebration Church's bi-lingual campuses. providing executive level leadership for information technology, production technology, creative, printing, media, design, advertising and video production.
Manley has been the chaplain for the NBA's New Orleans Pelicans since 2011 and the radio host for the daily show Face-2-Face. He served in Disaster ministry following Hurricane Katrina providing key leadership to Celebration Church's Disaster relief center which was one of the largest disaster relief and housing centers on the Gulf Coast.
Manley has also had success in a number of unrelated fields including being awarded for his graphic design, dancing, and journalism. He even received a 27th place ribbon for a swim meet when he was 10 years old.
Manley and his wife Dana met at Celebration Church where all four of the children have been dedicated and currently serve in ministry. Their first date was to a Starbucks where Dana said, "I don't know if you know my dad's story, but he was addicted to crack!" Manley replied, "Well…my mother was addicted to cocaine." They high-fived across the table and have been best friends ever since.
Pegeen Reilly
Pegeen has spent the two decades helping business leaders define their strategic plans and create strong business operations discipline, working with technology teams on program design and execution, building effective teams as a manager and leader, and designing & facilitating leadership development programs. Before entering the business world after law school, Pegeen spent many years working as an actor/singer. As a business leader, Pegeen consistently found her abilities as an artist, communicator and storyteller to be critical tools – these were the game changers, the skills that helped her think around corners. In her work with other leaders and teams, she helps others identify their innate superpowers and game-changing abilities.
Why does Pegeen believe so strongly in approaching leadership first from a sense of identity and creativity? Innovation is often a reaction to market pressure, a need to compete. Art, by contrast, comes out of an unstoppable need to create, to build, to express the thing inherently – and uniquely – you. What if you could learn to innovate not from fear of competition but from the sheer joy of creation? What if, instead of trying to fit into someone else's idea of leadership, you focused on your own voice and looked for those opportunities where your voice is exactly what's needed to make the best music? What if your business could intuitively keep pace with your customers' needs and desires because your team was just as diverse as your customers and understood their world personally and deeply? Think about what that could unlock for you, for your clients, for your business.
Pegeen's industry experience spans from supporting teams as local as one store in one small town learning a new Point of Sale system to building processes for global high-tech teams at companies like eBay, PayPal and Capital One, to helping leadership teams in nonprofits learn how to operate professionally without losing their sense of mission.
Based in Nebraska, Pegeen continues to be active in the local arts scene, though the demands of her leadership practice means these days she is embracing her role as patron more than performer.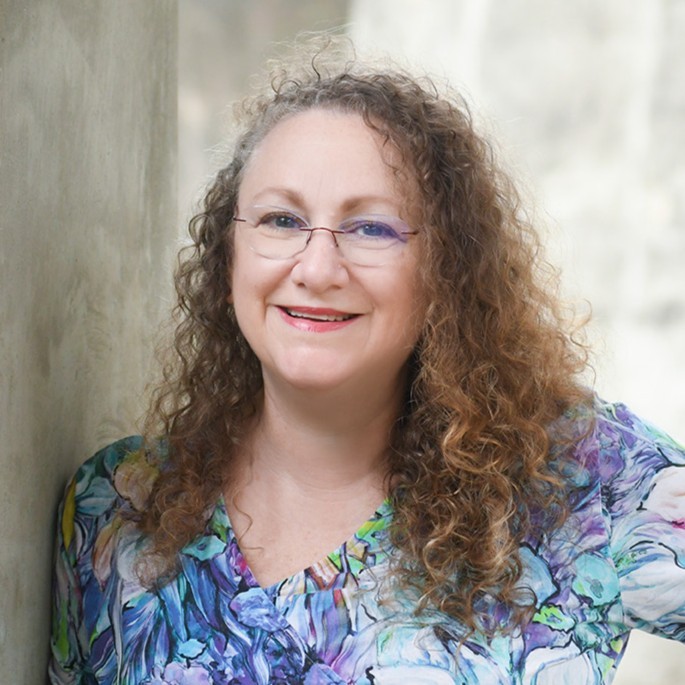 Robin Kressbach
For the past three decades, Robin Kressbach has used her creative and problem-solving capacities to help clients ranging from CPS Energy to Thurgood Marshall College Fund. She has worked as a freelance graphic designer and production specialist in both print and digital worlds, providing an ever-evolving, expert level of service to her clients.
The spirit of entrepreneurship first took root for Robin during middle school when she started her business "The Robin's Nest," designing and selling jewelry at San Antonio's Starving Artist Show.
In her free time, Robin loves spending time with her family—including her husband, three grown sons and three cats; cooking; container gardening; and participating in various volunteer activities.
Ryan Deiss
Ryan Deiss has been called one of the world's leading digital marketers by Shark Tank star, Daymond John. A best selling author, founder of multiple companies collectively employing hundreds around the globe, and one of the most dynamic speakers on marketing in the United States today, he is undeniably a recognized expert on the digital era.
Ryan's entrepreneurial endeavors began while he was a college student at the University of Texas at Austin, launching his first very first website and generating his very first sale from his freshman dorm room. By the time he graduated, this one online property had ballooned into 500, and a hobby had grown into a real business.
Fast forward to the present day, Ryan is the Founder and CEO of DigitalMarketer.com and Founder and Managing Partner of NativeCommerce.com, a digital media and ecommerce group that owns dozens properties including: DIYReady.com, MakeupTutorials.com, SurvivalLife.com and Sewing.com…just to name a few.
Ryan is the creator of the "Customer Value Optimization" methodology and have introduced and popularized many of the digital selling strategies that modern companies now take for granted.
His company, DigitalMarketer, is the leading provider of digital marketing training and certifications. Its community has over 15,000 paid members, and over a half a million subscribers. The company is on a mission to double the size of 10 thousand businesses by 2020.
Ryan is also the founder and host of the Traffic & Conversion Summit, the largest digital marketing conversion conference in North America.
He is also a sought after speaker who has shared the stage with top business leaders and celebrities like William Shatner, Gary Vaynerchuk, Tim Ferris, Daymond John and Dave Ramsey.
Most importantly, Ryan is a proud dad of 4 children, and husband to Emily (to whom he gives all the credit for everything he has ever done).
Previous Board of Directors Members
Corrine Taylor
Corrine has been behind the scenes supporting Wizard Academy since its inception. She has volunteered her expansive administrative skills since the early years and has managed to infuse organization into our crazy band of beagles.
She maneuvered through the tedious process of acquiring our 501c3 and continues to be a great resource serving on the Board of Directors and as the Secretary/Treasurer for Wizard Academy.
Dennis Collins
Dennis Collins joined what was then Jefferson-Pilot Communications as General Sales Manager of WGBS and WLYF in 1981. He was promoted to Vice President/General Manager in 1984 and elevated to Senior VP/GM nine years later. Collins received an A.I.R. Excellence in Radio Award in 2001 and was named 'General Manager of the Year' by Radio Ink in 2005. His 42-year broadcasting career also includes positions with Cox Broadcasting in Dayton, OH and Philadelphia.
"Dennis is one of the most driven managers I've ever met," said Don Benson, President/CEO of Lincoln Financial Media. "His passion for both the business and his people has been a benchmark trait of his exceptional career. We're very grateful for his many contributions over the past 30 years with us."
"Longevity in this industry is rare, but I never thought much about it until I blinked and 42 years had passed, 30 right here in Miami," Collins said. "As I get ready to turn the page, I'm grateful to everyone who helped make this amazing run possible. It's due mostly to the good fortune of being surrounded by the best radio pros in the business. I will miss working with all of them."
Dr. Lori Barr
Lori L. Barr, M. D. practices pediatric radiology and is the author of the best-seller, Think & Grow Well.
At University of Cincinnati College of Medicine, Lori secured nearly $.5M in national grants while mentoring thousands of doctors. She is published in 37 medical periodicals and 13 books.
In 1999, Dell Childrens Imaging Center was renovated through a $1M Dell Foundation Grant. As Medical Director, Lori reported results that lead to a $25M 2-for-1 matching grant (and over $50M in community support) that built Dell Childrens Medical Center in Austin, Texas. Austin Radiological Association tripled in size and decreased overhead since Lori became an equity partner. She serves on average 18,127 patients and doctors yearly.
Lori helps professionals design freedom into their careers. Her work is featured on Fox, The CW, ABC, NBC, CBS and as she hosts The Doctor's Mentor Show and The Think and Grow Well Show. She has the ear of leaders, from entrepreneurs to former presidents and first ladies.
Dr. Richard Grant
For over fifteen years, Dr. Grant has trained corporate and government officials in effective communication. He is an expert on Myers-Briggs personality analysis and is a very entertaining speaker.
Richard D. Grant, Jr. received his Ph.D. in 1973 from the University of Texas at Austin. He has taught an Auburn and Texas A&M universities, and, since 1977, has been a counseling/consulting psychologist in Austin, Texas. He has authored four books, most recently Recovering Connections, with Andrea Miller.
Dr. Grant is a frequent presenter for the executive business programs at the University of Texas, Texas Christian University, Southwest Texas State University, and the Texas Governor's Executive Development Program. His private clients have included The Gartner Group, Perot Systems, IBM, 3M, SEMATECH, Applied Materials and several other technical firms. In 1993, he was the first recipient of the prestigious national award for Innovations in Training and Education from the Association for Psychological type, recognizing his contributions in applying psychological type concepts to business.
Mark Fox
Mark L. Fox is an author and leading authority on teaching practical creative thinking techniques for business.
At age 31, Mark was the youngest person with the title of Chief Engineer on the Space Shuttle Program.
He received NASA's highest recognition of "Launch Honoree" at the age of 23.
Mark has an undergraduate degree in Chemical Engineering and an MBA. Having held top management positions in Rocket Science, Aircraft Hydraulics, Engineering Services, Customer Service, Software, and e-Business, Mark has an extremely diversified background.
He has held positions ranging from Management and Operations to Sales and Marketing and Research and Development.
Some of Mark's unique accomplishments include increasing e-business sales 600 percent in one year; he was also the Chairman of the "orbital debris" committee and an eight-time collegiate "All American" in Marksmanship. Mark also designed and built a 10,000-pound rocket, built his own airplane, and flies hot air balloons.
Mark's interest in creative thinking dates back to the early days of his career when good, practical, creative thinking training simply couldn't be found. Over the years, Mark has developed a unique and practical creative thinking program that really works. The "Sly as a Fox" program was developed out of a need for an effective training program to stimulate creative thinking. The program consists of a set of practical tools that provide a fun and exciting way to learn how to think creatively.
Rex Williams
Rex Williams has captained Sunpop for 13+ years, specializing in online video even during the dial-up era. A goofy jerk who insists on enjoying his job(s). Video Producer. Director. Editor. Inventor. Geek Extraordinaire. He's produced thousands of videos with organizations of every shape and size. Artists and Fortune 500 companies. Celebrities and plumbers. Authors and Olympians. His unique techniques and patent pending tools support a single mission. To help non video professionals make better videos.
Don't have your video department contact Rex for help. It's always awkward. They should know better.