Daniel Whittington
Chancellor
All around badass. Really good businessman. Oh, and he can sing and stuff.
You can reach Daniel at:
Dave Young
Campus Vice Chancellor
Dave Young is the curator of the environment at Wizard Academy. He oversees all the day-to-day operations as well as the student experience. If you need anything during your time at Wizard Academy, he is the guy to talk to.
You can reach Dave at:
512-270-1516 or daveyoung@wizardacademy.org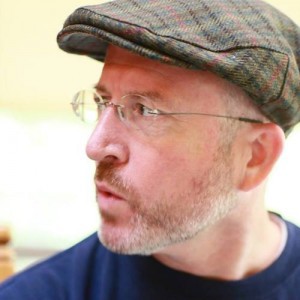 Gordon Atkinson
GORDON ATKINSON is a writer and internet professional. He was the pastor of Covenant Baptist Church in San Antonio from 1992 to 2010. During that time he was the writer behind the popular blog, Real Live Preacher.He has written for The Christian Century, the High Calling, and other publications. His writing has appeared in England's Tank Magazine and in the compendium Best Christian Writing 2004. His most well known book is RealLivePreacher.com, originally published by Eerdmans and now available through Material Media LLC. Gordon is currently the Tower Guard and Campus Caretaker at Wizard Academy.
Pennie Williams
President
If you've walked into a room that made you feel welcome with its beauty and design, then you've enjoyed the work of Pennie Williams. Pennie is the co-founder and driving force behind the direction and spirit of the Wizard Academy.
Roy Williams
Founder
A lifelong student of humanity, Roy H. Williams has spent a quarter-century asking, "What makes people do the things they do?" And he's been using the things he's learned to stimulate miraculous growth for his small business clients for more than 25 years.
His books and Monday Morning Memos are a constant source of fascination and entertainment for his students and friends around the globe. His first book, The Wizard of Ads®, was voted Business Book of the Year in 1998. His second book, Secret Formulas of the Wizard of Ads, was named the Wall Street Journal's number one Business Book in America in 1999 and became a New York Times bestseller. The third book in the trilogy, Magical Worlds of the Wizard of Ads" reached bestseller status again in late 2001. His fascinating fourth book, Accidental Magic, is a tightly condensed anthology of writing tips and insights, mixed with artistic examples provided by 106 of his amazing protégés. The Wizard's first fiction book, Destinae, is a powerful allegory aimed directly at the heart of the reader.
With forty branch offices in the US, Canada, and Australia, Wizard of Ads®, Inc. is now serving the advertising and marketing needs of business owners around the globe.  
Listen to the story Roy wrote about his childhood, Sundown in Muskogee.
Zac Smith
Vice Chancellor
Zac Smith is the curator of the digital world at Wizard Academy. He oversees online classes, the web site, and our communication tools. If our digital bits aren't working as expected, he is the guy to talk to.
You can reach Zac at:
737-262-5023
or
zac@wizardacademy.org